WHY SHOULD YOU MAKE GOA YOUR SECOND HOME?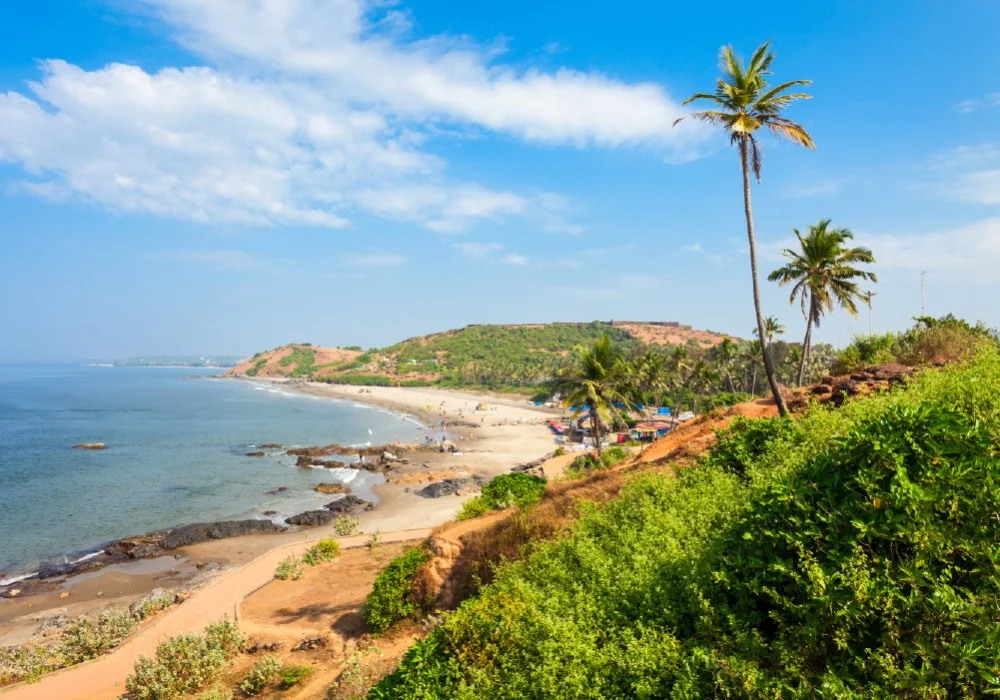 Known for its beautiful beaches and lush greenery Goa is beyond just a tourist destination. Its welcoming culture and friendly people create a vibe we all desire. Right from the delicious authentic Goan cuisine to the traditions carried forth by the locals.
Well then, are you still thinking about why you need to buy a home in Goa? If yes, then without any further ado, let's dive into bits of factual information that will make you fall in love with this beautiful state.
1. Return on Investment

With land being the most precious asset in this beautiful state, you don't have to worry about the return on investment. Being the smallest state in the country, Goa is one of the most blissful states that is high in demand and will always be a big thumbs up for investments in property and land.




2. Rent

Worried about renting the place you've invested in? Don't be, as there are many people coming to Goa for month-long stays and are always on the lookout for a place that feels like home. By doing prior research and checking out market rates you can speed up the process by making sure your apartment comes across as affordable and accessible.




3. Less Pollution

With the current lifestyle, our major concern is the pollution rate in the state as compared to other cities in the country. However, Goa is one such state that boasts of low overall levels of pollution. Environment protection comes naturally to the locals that reside in the state as keeping Goa clean and pollution-free has been their motto. With an aim taken forth collectively, all you can do is join in and lend a hand to keep the land safe, whenever you can!




4. Low Investment compared to other cities

Being high in demand comes with a price! This is how we often convince our minds to think. But in comparison to other states in the country, Goa is one such state that provides affordable real estate investment options along with a high ROI.




5. Peaceful yet Developed state having all the Facilities

With multiple job opportunities, Goa is a developed state with various facilities and services to make your stay trouble-free. Less traffic due to a smaller population is a bonus!




Overall, Goa is one of the most highly recommended tourist spots in the world, but is it suitable to be your perfect second home? Without a doubt, it would be a yes!

With welcoming people surrounding you, blissful beaches, fresh seafood, spicy curries, vibrant markets, and much more, all infused with the captivating blend of Portuguese and Indian culture, it is simply perfect.

That's not it, purchasing your perfect home in Goa isn't very complicated and if guided by the right people you can have it purchased hassle-free. A home with a Goan touch, can either be in the capital city or by the coastal region, it's entirely your personal choice.

At times working during COVID can be stressful hence finding the right weekend getaway is a must! But residing in Goa has its own perks with miles of soft white sand backed with endless coconut palms offering you a slice of heaven on earth.

If you haven't thought about it, now is the best time to hop onto owning a piece of this land that makes you feel at home. And if you hang on here a little longer you experience how beautiful life can be amidst the hassle around and that Goa is truly an escape into a beautiful paradise.
Thinking of buying a home in Goa? Don't worry, we've got you covered!
If you're looking to buy a home in Goa, that is well-connected to various modes of transportation, in a gated housing complex, accessible to beaches, schools, hospitals, markets and located in wonderful locations such as Mapusa or Ponda, then we at Raj Housing have some amazing gated residential projects for you in mind. Raj Housing focuses on developing community living projects across Goa. In Mapusa, we have Raj Ryle & Raj Enclave offering amazing 2BHK & 3BHK apartments with the best modern amenities, quality construction & great location advantages. Raj Enclave also comes with 5 years of Worry-Free Maintenance. In Ponda, we have 1BHK apartments in Raj Durga Heritage and in Raj Harmony we have 2BHK & 3BHK apartments offering the best in its class in the city. All our projects are a picture-perfect blend of splendour, luxury, quality, and affordability. We also have tie-ups with a range of banks for easy accessibility to home loans for buyers. Most of these projects are well connected to Goa's Dabolim Airport, upcoming Mopa airport, Thivim Railway Station, Margao Railway Station, Bus Stands, Mumbai - Goa Highway, Goa - Kochi Highway, Goa - Bangalore Highway, Goa - Pune Highway, Goa – Hyderabad Highway, etc. enabling easy inter-city connectivity.
More than 1400 families have invested their life savings in homes in 23+ completed projects across Goa developed by Raj Housing over the last couple of years and have been living their happily-ever-after there. Even in these trying times of COVID-19, it is the best decision you can make considering the safety & security of your family. As they say; every disruption is an opportunity in disguise. Grab yours!
Speak to the team at Raj Housing today, for the right advice to help you put your money on the best investment option. Call: +91-9763719962 | www.rajhousinggoa.com