How to buy your dream home in Goa?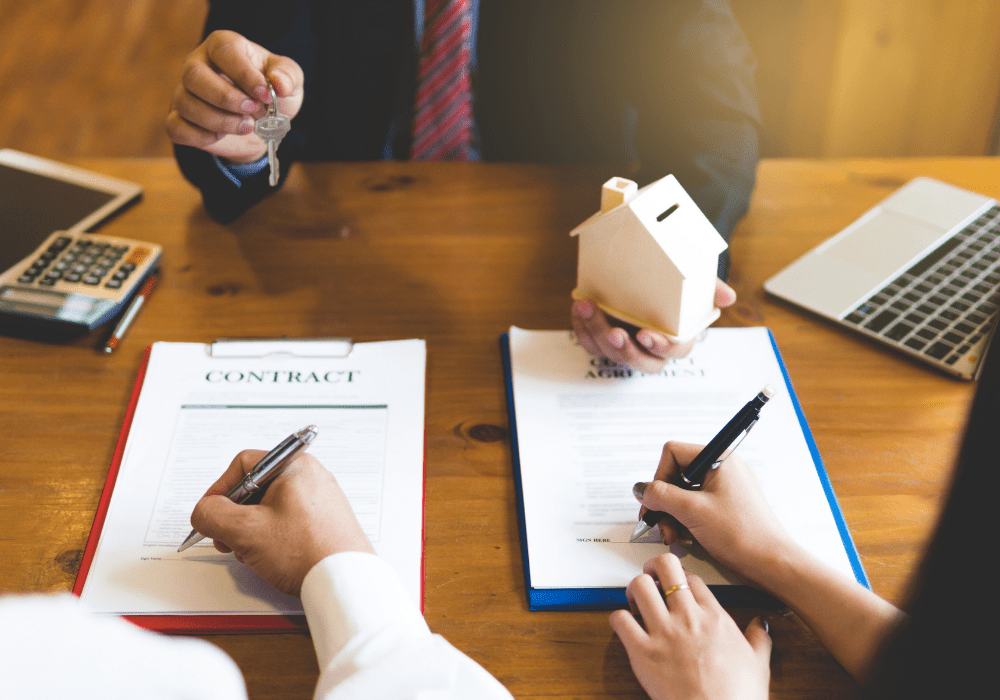 With everybody wanting a piece of paradise on earth, known as Goa, the state's real estate market is buzzing in recent times. Besides being one of the most famous vacation destinations, Goa is also becoming a preferred retirement hub. If you want to lose yourself in the tranquillity of the picturesque beaches and explore the stunning architecture of Goa, then you should look forward to purchasing your dream home in Goa.
What are the steps you should follow to buy your dream home in Goa?
Buying your dream house in Goa is not a one-step process because you will have to spend time and effort making this long-term investment decision. Before proceeding with a purchase, it is essential to follow this step-by-step process to be completely confident about your most expensive buy:
Start looking for properties
Firstly, you will have to decide upon 2-3 localities that you would prefer to live in based on your budget and convenience. Then you will have to figure out the amenities and facilities you are expecting, for instance, 24/7 security, clubhouse, kids play area, maintenance, etc. After this step, start highlighting the properties that match your requirements and then consult with the realtors for tours of those properties. While you go around visiting these properties, do take permission and capture pictures or videos, which will later help you narrow down your options.

Understand your budget
You will find mesmerising homes and apartments all across Goa, but you might not be able to afford some of them. Besides the actual price of the home, you will also have to spend on various taxes and brokerage charges. Therefore, it is essential to consider all these factors and then move forward to purchase the apartment that meets most of your requirements while also fitting right within your budget. It is also important not to let your emotions control you to buy any property, and therefore, you should assess the real estate valuation. In addition, you do not have to spend your entire savings to buy the beautiful home that you have been eyeing for a while as you can apply for various home loans at attractive rates of interest.

Complying with legal regulations
Often realtors can sell you a property that does not possess approvals from local authorities, title documents, or a RERA certificate from the governing body. Also, you might buy the house from someone who is not even authorised to transfer the rights of the property to you. To ensure that you do not have to deal with legal issues after buying the property, you should consult a civil lawyer to help you understand the entire procedure and ensure that the seller has full right to sell the property to you.

Considering the commute
If you plan to live in Goa permanently, you need to make sure that your home is well connected to most of the major modes of transportation within the state. It is recommended not to choose a neighbourhood on the outskirts of any town or city as it can be inconvenient in the long run. You should check how much time it takes for you to reach markets, hospitals, schools, and local attractions from the home you choose before you pay the price.
Finding your dream home in Goa is a super easy task, even if you live in another city. If you follow these steps, we can assure you that choosing your ideal housing in Goa will be a breeze.
YOUR DREAM, YOUR STORY
If you're looking to buy an apartment in Goa, that is well-connected to various modes of transportation like road, railway and air, in a gated housing complex and in wonderful locations such as Mapusa or Ponda, then we at Raj Housing have some amazing gated residential projects for you in mind. Raj Housing focuses on developing community living projects across Goa. In Mapusa, we have Raj Ryle & Raj Enclave offering amazing 2BHK & 3BHK apartments with the best of modern amenities, quality construction & great location advantages. Raj Enclave also comes with an included 5 years of Worry-Free Maintenance. In Ponda, we have 1BHK apartments in Raj Durga Heritage and in Raj Harmony we have 2BHK & 3BHK apartments offering the best in its class in the city. All our projects are a picture-perfect blend of splendour, luxury, quality, and affordability. We also have tie-ups with a range of banks for easy accessibility to home loans for buyers. Most of these projects are well connected to Goa's Dabolim Airport, Thivim Railway Station, Margao Railway Station, Bus Stands, Mumbai - Goa Highway, Goa - Kochi Highway, Goa - Bangalore Highway, Goa - Pune Highway, Goa – Hyderabad Highway, etc. enabling easy inter-city connectivity.
More than 1400 families have invested their life savings in homes in 23+ completed projects across Goa developed by Raj Housing over the last many years and have been living their happily-ever-after there. Even in these trying times of COVID19, it is the best decision you can make considering safety & security for your family. As they say; every disruption is an opportunity in disguise. Grab yours!
Speak to the team at Raj Housing today, for the right advice to help you put your money on the best investment option. Call: +91-976-371-9962 | www.rajhousinggoa.com