What NRIs need to know before buying property in Goa
There is a steady rise among investors in Goa's real estate. These investors are Indians from all over the country and also those living overseas looking for resale profit, rental income and a second-home destination.
Goa's real estate includes a variety of options, ranging from cosy houses, modern apartments, luxury villas, and bungalows available all over the state.
If you are an NRI or a homebuyer on the hunt to invest in Goa's real estate then we have a few things to help you on your journey.

But firstly,
Who is an NRI?
A person who is a citizen of India and resident outside India is considered an NRI (Non-Resident Indian).
A person whose grandfather or father has been a citizen of India or who held an Indian passport at any time is considered a PIO (Person of India Origin). Both PIOs and NRIs are permitted to buy properties except for agricultural and plantation land.
The law regarding the purchase and sale of property by individuals staying outside India is governed by the Foreign Exchange Management Act or FEMA, 1999.
FEMA directs and regulates all property dealings by foreign citizens, persons of Indian origin (PIO), and non-resident Indians (NRI) living in another country.
So before you begin your journey, here are a few things to keep in mind while purchasing property or a home in Goa:
Find an Ideal Location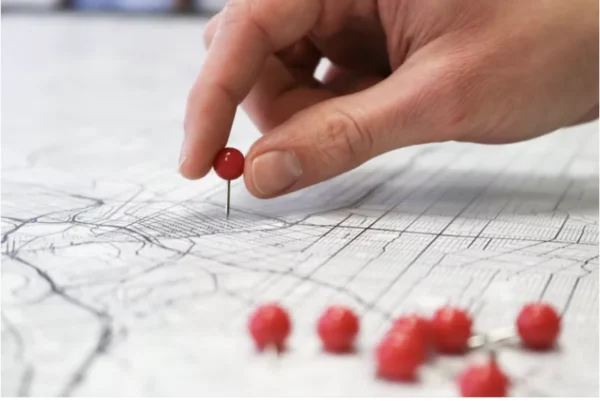 It is a well-known fact that the value of a property is ultimately defined by its location. A developing area and locality is more likely to exponentially appreciate over time and depreciate much slower. So as an NRI or PIO, it is advisable to look for areas with lower acquisition costs and higher returns.
On the other hand, an ideal location would also mean accessibility of basic essentials in close proximity. Social and civic facilities like hospitals, schools, supermarkets, grocery & medical stores, main roads & highways should be considered in your buying process.
Survey the locality if possible and talk to locals. Google Maps is a great tool that can help you scan the area from your smartphone.
A prime location with all these conveniences may cost you more but it will be worth it as the potential for appreciation is always on the rise in such places.
Clear Financing
It goes without saying that you need a proper budget planned before you look for any real estate investment opportunities. Make sure that the property you are purchasing is within your budget and will meet your goals and requirements.
Check with your bank in the case of taking a loan about eligibility and other financial aid that you can avail of when required.
Assess the value of the property or home and its resale value and rental potential within your budget.
Know Your Developer
You want your contacts to be the right ones to help you make the correct choice. Therefore it's crucial for you to know your real estate developer, agency or seller in and out. This step will help you avoid any form of fraud or trouble during your buying process.
Firstly, make sure that the developer you're dealing with is genuine. It's essential that the project is listed on RERA (Real Estate Regulatory Authority) an Act that protects your rights as a homebuyer and facilitates transparency and commitment to project completion.
Look through previous projects they have completed and the feedback from their past clients. Also, find out their years of experience, verify their market standing, and so on.
It is important to do all your background checks before dealing with any developer or seller in order to have a smooth buying experience.
Legal Necessities
Consulting a good lawyer will help you immensely through the entire process. Get two if you have to, for a second opinion. Especially for you to understand the whole procedure and to make sure that the seller is approved and authorised to sell the property to you.
The documentation process can be time-consuming and tedious with a lot of paperwork and contract loopholes that you may not see. Having a well-experienced civil lawyer can go a long way in ensuring your real estate buying process gives you peace of mind.
The Buying Process
How do I buy property from where I am?
As an NRI, you can either personally come to Goa or you can have someone draft a power of attorney (POA) to make the purchase transaction on behalf of you. POA authorizes a trusted person residing in Goa (or India) to complete transactions and manage the property on your behalf.
What mode of payment is possible?
In order to make the property purchase, you can fund it through normal banking channels via inward remittances or through funds in a non-resident account via NRE/ NRO/ FCNR.
For more details check the links below:
Feel free to contact us at Raj Housing on +91-976-371-9962 for any assistance as well.
Thinking of buying a home in Goa?
If you are planning on staying and purchasing a home in Goa then look no further! A perfect home awaits you that is well-connected to various modes of transportation, in a gated housing complex, has access to beaches, schools, hospitals, markets and is located in wonderful locations such as Mapusa or Ponda.
We at Raj Housing have some amazing gated residential projects for you in mind. All our projects are RERA approved and also approved by all major banks for a home loan facility. Raj Housing focuses on developing community living projects across Goa. In Mapusa, we have Raj Ryle & Raj Enclave offering amazing 2BHK & 3BHK apartments with the best modern amenities, quality construction & great location advantages. Raj Enclave also comes with 5 years of worry-free maintenance. In Ponda, we have 1BHK apartments in Raj Durga Heritage, in Raj Harmony, we have 2BHK & 3BHK apartments offering the best in class living in the city and in Raj Elite we have spacious 3BHK apartments along with shops and office spaces. All our projects are a picture-perfect blend of splendour, luxury, quality, and affordability. Most of these projects are well connected to Goa's Dabolim Airport, upcoming Mopa airport, Thivim Railway Station, Margao Railway Station, Bus Stands, Mumbai - Goa Highway, Goa - Kochi Highway, Goa - Bangalore Highway, Goa - Pune Highway, Goa - Hyderabad Highway, etc. enabling easy inter-city connectivity.
More than 1400 families have invested their life savings in homes in 23+ completed projects across Goa developed by Raj Housing over a decade and have been living their happy-ever-after there. Even in these trying times of COVID-19, it is the best decision you can make considering the safety & security of your family. As they say; every disruption is an opportunity in disguise. Grab yours!
Speak to the team at Raj Housing today, for the right advice to help you put your money on the best investment option. Call: +91-976-371-9962 | www.rajhousinggoa.com