HOW TO APPLY FOR A HOME LOAN?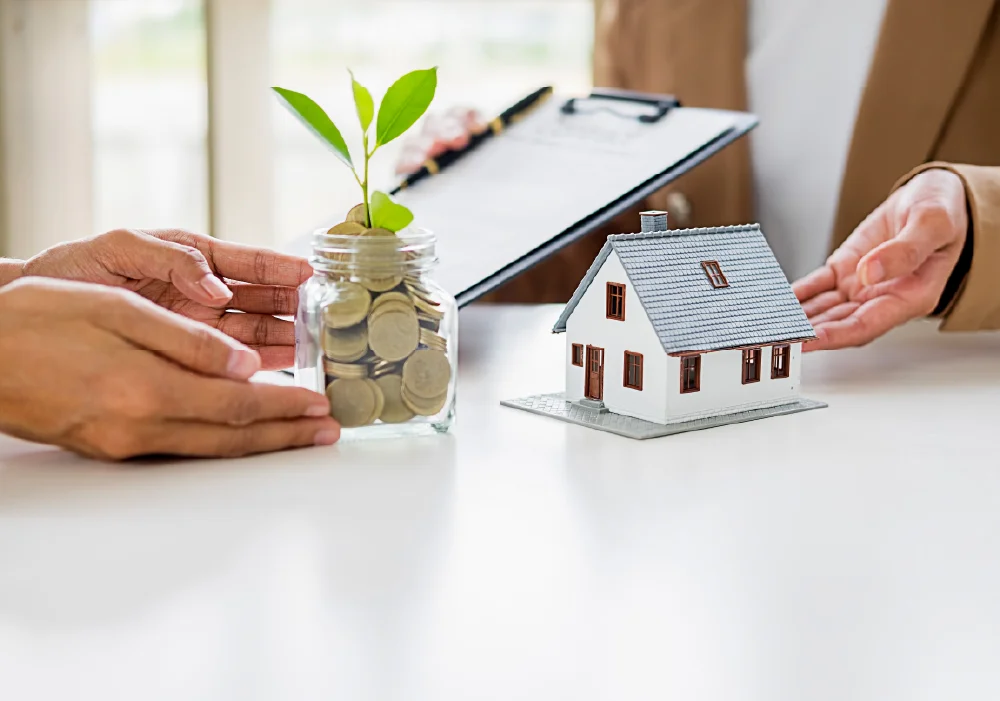 Buying your dream house is now easier with home loans. It is a secure and legal way of funding your dream house from a trusted source. But knowing how to do it the right way will make things easier and faster in availing of home loans. Here's your step-by-step guide to applying for a home loan.
RERA and Bank Approved Projects
Banks only finance housing projects which are RERA registered. RERA registration means the project is technically found ok with regards to its ownership and approvals. Further, if the project is approved by the bank with whom you intend to take the home loan, you will save on legal reports and valuation fees. As in the case of approved projects, the bank prepares the legal/valuation reports through its empanelled legal team and the same is referred for all home loans of the project. In the case of bank approved projects, the home buyer saves on time and costs as no valuation and legal reports need to be done on a case-to-case basis. Additionally, some banks offer concession in processing fees, etc. for bank approved projects.
Step 1: Find a Trusted Source
Once you have finalised buying your dream house, you need to approach your bank to discuss the home loan facility. Although basic details are available on the bank website, some banks also offer an online application option to avail home loans. Besides this, you also need to check whether the project in which you plan to buy your house is 'bank approved', and if so, the process will be comparatively simpler as you would not have to go through the legal and valuation requirements of the premises you intend to buy. The loan application form usually consists of basic details such as name, address, contact details, educational qualification, employment, income etc. Information regarding the property, its location, etc will also be required.
Step 2: Submit Documents
Documents such as your PAN, Aadhaar Card, 3 years Income Tax returns and financials wherever applicable, form 16 (salary certificate) in case of salaried individuals will be required. Additionally, the offer letter issued by the builder, bank account statements of the past 6-12 months is required in case you are availing loan from another bank other than your regular bank. If you are availing of a home loan from a bank with whom the project is not approved, then you would additionally need to submit detailed property papers which will be provided by the builder.
Step 3: Processing of Your Home Loan
After receiving all the documents as mentioned in step 2, the bank will scrutinise the documents submitted by you and will also conduct physical verification of your address. They will also check the status of the property you plan to purchase and will visit the construction site to verify the work progress. Your bank will then proceed to process your loan application and will inform your loan eligibility and finally will provide you with the sanction letter. All details of your loan, its tenure, applicable interest rate, margin amount, other terms will be mentioned in the said sanction letter and if the terms are acceptable to you, you would need to sign the same and submit it to your bank as a token of acceptance.
Step 4: Agreement Registration and Loan Disbursement
You then need to get the 'Agreement for Sale' of the flat you are buying registered with the respective registration office and provide an original of the registered agreement to your bank to create a mortgage. Your bank will then proceed to execute the loan agreement and will now disburse the loan amount in the builder's account as per the amount payable as per the said agreement.
Follow these 4 simple steps and you can be on your way to creating a secure path towards buying your new home.
Thinking of buying a home in Goa? Don't worry, we've got you covered!
Looking out for a home in Goa while applying for your home loan? Look no further, as it is now time to purchase your perfect home that is well-connected to various modes of transportation, in a gated housing complex, has access to beaches, schools, hospitals, markets and is located in wonderful locations such as Mapusa or Ponda. We at Raj Housing have some amazing gated residential projects for you in mind. All our projects are RERA approved and also approved by all major banks for a home loan facility. Raj Housing focuses on developing community living projects across Goa. In Mapusa, we have Raj Ryle & Raj Enclave offering amazing 2BHK & 3BHK apartments with the best modern amenities, quality construction & great location advantages. Raj Enclave also comes with 5 years of worry-free maintenance. In Ponda, we have 1BHK apartments in Raj Durga Heritage and in Raj Harmony, we have 2BHK & 3BHK apartments offering the best in its class in the city. All our projects are a picture-perfect blend of splendour, luxury, quality, and affordability. Most of these projects are well connected to Goa's Dabolim Airport, upcoming Mopa airport, Thivim Railway Station, Margao Railway Station, Bus Stands, Mumbai - Goa Highway, Goa - Kochi Highway, Goa - Bangalore Highway, Goa - Pune Highway, Goa – Hyderabad Highway, etc. enabling easy inter-city connectivity.
More than 1400 families have invested their life savings in homes in 23+ completed projects across Goa developed by Raj Housing over a decade and have been living their happy-ever-after there. Even in these trying times of COVID-19, it is the best decision you can make considering the safety & security of your family. As they say; every disruption is an opportunity in disguise. Grab yours!
Speak to the team at Raj Housing today, for the right advice to help you put your money on the best investment option. Call: +91-976-371-9962 | www.rajhousinggoa.com