5 fun things to do in Goa for your family weekend in 2022
If you're planning to have a good time with your family in Goa in May 2022 we have several hidden gems that you'll love to explore.
Some of these offbeat places are exclusive to Goa and visiting them is a great way for spending quality time with your family and a chance to unwind and relax, away from your busy work life. So let's dive in.
Here's a list of 5 things you'll love to do in Goa with your kids during the summer besides roaming the sands.
Wildlife Sanctuaries: nature adventure
Spice Plantations: aromatic experience
Forts: breathtaking views
Churches & Temples: heritage
Water Activities: splash and swim
Wildlife Sanctuaries
Visit the famous Bhagwan Mahavir Wildlife Sanctuary which is located in Mollem and contains the Mollem National Park and has animals such as Leopards, Elephants, Spotted Deer, Jungle Cats and a wide variety of birds.
The Bondla Wildlife Sanctuary which is located in Ponda is especially loved by children and has a zoo, a deer safari park and a botanical garden.
The Cotigao Wildlife Sanctuary located in Canacona, South Goa is a nature reserve that is a paradise for nature lovers.
Let your family experience the closeness and adventure of nature and its beauty while you're in Goa in May.
Spice Plantations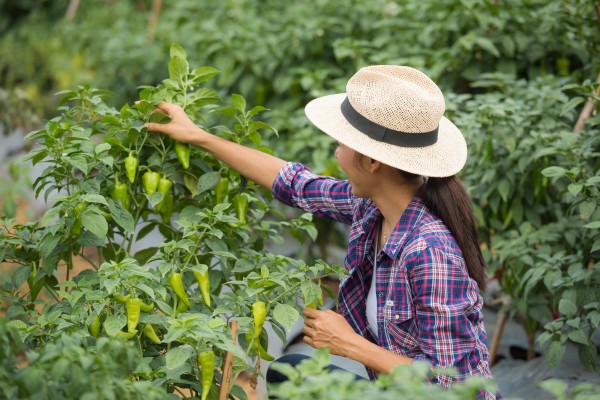 Take the opportunity to dive into Goa's age-old tradition of spices and flavours unique to India.
Sahakari Spice Farm, Savoi Spice Plantation, and Tropical Spice Plantation are all situated in Ponda and Tanshikar Spice Farm is in Netravali, Sanguem.
These are all Goa's must-visit spice plantations that allow you to witness the authentic aromas of natural spices like turmeric, medicinal herbs and organic tropical produce like cashew, betel nut and varieties of citrus fruit as well as a pollution-free ambience that will keep you wanting more.
Forts
Goa has a rich history of Indo-Portuguese culture and the Forts in Goa tell the story of the era gone by. These Forts are memorable spots for your family with panoramic and breathtaking views that just can't be missed. Some of the main Forts to visit are Chapora Fort, Reis Magos Fort, Cabo De Rama Fort and Fort Aguada.
Churches & Temples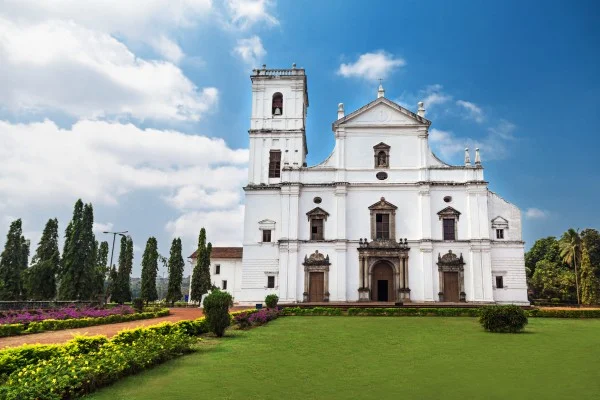 Goa is well known for having impressive Churches and Temples to visit throughout the year.
Having been built in the 16th century the Basilica of Bom Jesus, St. Francis of Assissi and Se Cathedral are three of Goa's beautiful churches to explore with ancient heritage and architecture.
Goa also has magnificent temples to visit like the Shantadurga Temple, Mahadev Temple and Mangeshi Temple, all having great history and unique craftsmanship to showcase.
Water Sports & Swimming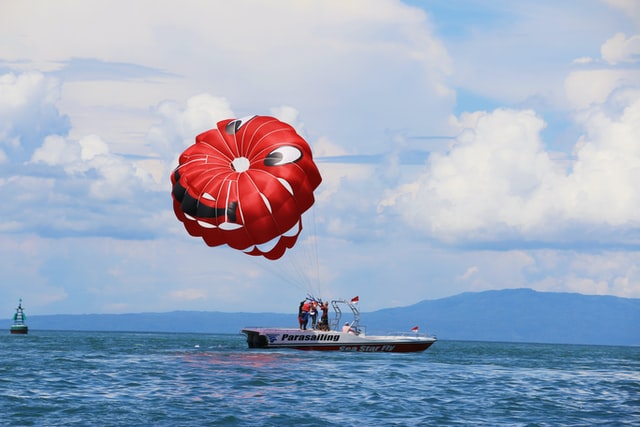 One of the most fun things to do in Goa is engaging in water activities like water sports. These are available in water parks such as Splashdown Water Park in Anjuna and Froggyland in Nuvem.
You can also visit the Arambol Sweet Water Lake to have a peaceful swim or visit the Dudhsagar Waterfalls in Sonaulim, Sanguem which can be a terrific outing for your family to relax and have fun in the water while watching the milk-like waterfall.
These are some of the best places in Goa that can be explored and the list can go on. Goa embodies much more than just sandy beaches and nightlife - it has culture, heritage and richness of nature that you can explore with your family during your weekend or holiday in Goa to make it an enjoyable experience.
If you are planning on staying and purchasing a home in Goa then look no further! A perfect home awaits you that is well-connected to various modes of transportation, in a gated housing complex, has access to beaches, schools, hospitals, markets and is located in wonderful locations such as Mapusa or Ponda. We at Raj Housing have some amazing gated residential projects for you in mind. All our projects are RERA approved and also approved by all major banks for a home loan facility. Raj Housing focuses on developing community living projects across Goa. In Mapusa, we have Raj Ryle & Raj Enclave offering amazing 2BHK & 3BHK apartments with the best modern amenities, quality construction & great location advantages. Raj Enclave also comes with 5 years of worry-free maintenance. In Ponda, we have 1BHK apartments in Raj Durga Heritage, in Raj Harmony, we have 2BHK & 3BHK apartments offering the best in class living in the city and in Raj Elite we have spacious 3BHK apartments along with shops and office spaces. All our projects are a picture-perfect blend of splendour, luxury, quality, and affordability. Most of these projects are well connected to Goa's Dabolim Airport, upcoming Mopa airport, Thivim Railway Station, Margao Railway Station, Bus Stands, Mumbai - Goa Highway, Goa - Kochi Highway, Goa - Bangalore Highway, Goa - Pune Highway, Goa - Hyderabad Highway, etc. enabling easy inter-city connectivity.
More than 1400 families have invested their life savings in homes in 23+ completed projects across Goa developed by Raj Housing over a decade and have been living their happy-ever-after there. Even in these trying times of COVID-19, it is the best decision you can make considering the safety & security of your family. As they say; every disruption is an opportunity in disguise. Grab yours!
Speak to the team at Raj Housing today, for the right advice to help you put your money on the best investment option. Call: +91-976-371-9962 | www.rajhousinggoa.com