City Outside, Safety Inside!
The rising tide of gated communities.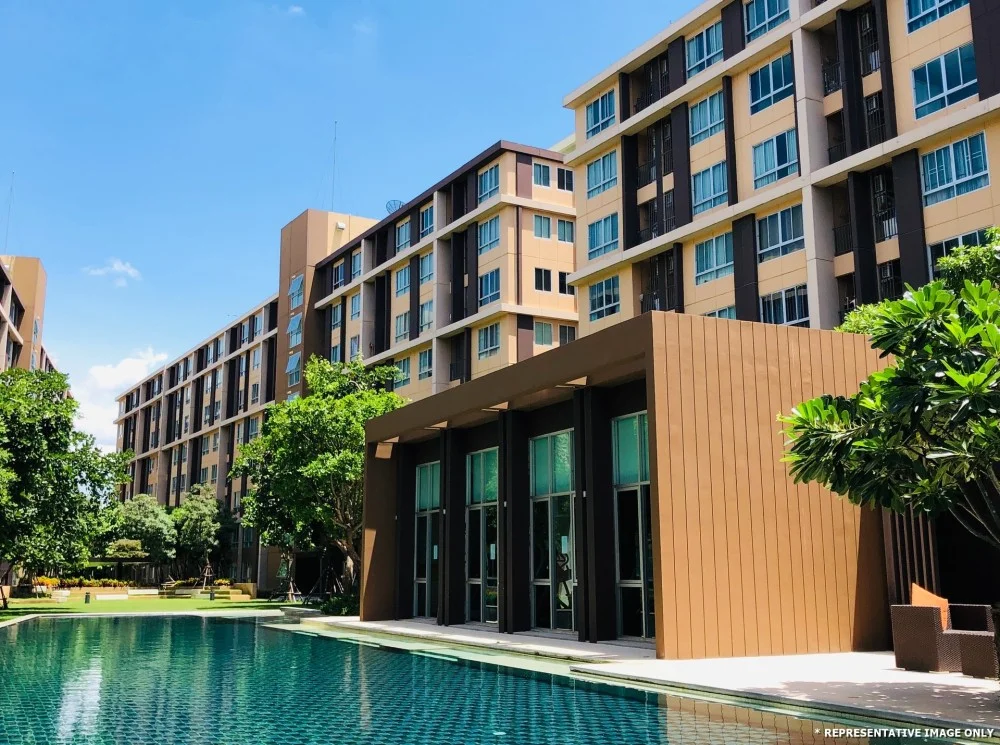 Are you amongst the people who cherish their privacy and love living in your safe cocoon of quietude, yet want to have access to modern facilities and amenities? Then an apartment in a gated community is just what you need!
Today, multiple utilities facilitate a comfortable, modern and urban lifestyle. It is a safe haven focused on living beyond the realm of four walls and rekindling the old charm of community living. Home buyers are also well researched and look for world-class amenities in a secure environment, and this has led to a gradual rise in the demand for gated residential projects which promote a more cohesive social life.
Here is what a study says on why the choice for gated community living is on the rise:
SECURITY: As humans move towards the concept of nuclear families, the need for 24x7 security becomes a necessity in the absence of constant presence of someone in the house. The most significant benefit of a gated community is that, it has set entry and exit gates that are manned by security personnel and electronic equipment. This means that only verified residents and visitors can enter the community. Most of the gated communities are fenced and monitored under the watchful eyes of CCTV surveillance along with intercom facilities and a fire protection system. You can go on a vacation without worrying about your home.


STRESS-FREE LIVING: Highly reduced stress levels for maintenance and daily upkeep, as a maintenance team takes care of the water availability, maintenance of the building, housekeeping of common spaces, etc. You have easy access in the vicinity to daily requirements at grocery stores, pharmacies, ATMs, etc. Moreover, the clubhouse, landscaped garden, swimming pool, etc., help you and your dear ones unwind after a hectic day.


PRIVACY: A gated housing complex is an arena that shields the privacy of its residents. The residents remain unaffected by the noise and bustle outside. The all-round safety and security assure a private, exclusive, secure and comfortable living experience.


SENIOR CITIZENS & CHILDREN FRIENDLY HOMES: One of the most soul-stirring factors that draw people to invest in a gated community is the calmness of surroundings that is highly favourable for senior citizens and children who can explore freely in safe surroundings. Also, the beautiful garden spaces help senior citizens relax and adjust to the fast and modern city life.


FEELING OF COHESIVE LIVING: The amenities in a community help its residents to bond and generate a sense of familiarity. An integrated community enhances social relations and also boosts the sociability of children and makes their playtime more enjoyable. Children also develop a sense of belonging among their peers which is essential for their emotional and mental growth.


MODERN AMENITIES: Choosing to live in a gated community gives its residents the benefit of accessing all the amenities within the township. A gated community houses facilities that fill life with supreme comfort and convenience. For small get-togethers and social gatherings, the facility of a clubhouse is the best to have on your list. State-of-the-art amenities like Gym, Swimming Pool, Badminton court, Indoor Sports, etc. help residents remain fit and healthy.


HEALTH & FITNESS FOR ALL: The exclusive access to amenities like Gym, Swimming Pool, Badminton Court, Jogging Track, etc. comes at a much lesser annual expenditure as compared to sports clubs or gyms outside. During the COVID19 pandemic when gyms and fitness centres across the country were shut even after the lockdown was lifted, residents in gated complexes had access to all these amenities to care for their health and fitness.


A SMART DECISION FOR YOUR KIDS: The ability to play outside without the fear of speeding vehicles is amongst the best you can wish for your children. Age-appropriate facilities like reading rooms, clubhouses, and co-curricular activities provide maximum exposure to kids. Such environments of connected living ensure that children grow with a sense of responsibility and inculcate life skills right from an early age. These facilities cost an exorbitant amount of money otherwise.


SUPPORT DURING EMERGENCIES: In a gated residential housing complex, any type of crucial emergency at the personal level or community level can be handled in a much better manner due to the community's joint efforts. Having a neighbour to reach out, definitely helps cope with an emergency. In the recent times of the COVID19 pandemic, gated housing complexes were all geared up to keep their community safe by supporting each other during the emergency lockdown. Some gated housing complexes in Goa and other cities across India even created a team of volunteers ensuring to help every resident family in getting access to the basic necessities for living and also implementing a security protocol that made sure that non-residents didn't enter the premises.
THE FUTURE HOLDS A GREAT PROMISE
Gated communities are a growing concept – mainly because of the advantages it offers. And this idea is evolving - new trends will be seen in this segment with regards to amenities and technology. Concierge and specialized services will come into play. We will witness some rapid innovations in the spheres of home security, automation, and customer services.
The disruption caused by COVID19 pandemic will push demand for gated communities with a self-sustainable ecosystem. Young families will seek environments that are controllable, safe, and secure while providing amenities that reduce the need to venture out. Gated complexes that offer better access to schools, health facilities, and recreational options, will witness higher demand. In this whirlwind lifestyle of today, a gated community lifestyle facilitates families with personalized space to unwind and coexist in harmony.
YOUR DREAM, YOUR STORY
If you're looking to buy an apartment, in Goa, in a gated housing complex and in wonderful locations such as Mapusa or Ponda, then we at Raj Housing have some amazing gated residential projects for you in mind. In Mapusa, we have Raj Ryle & Raj Enclave offering amazing 2BHK & 3BHK apartments with the best of modern amenities, quality construction & great location advantages. Raj Enclave also comes with an included 5 Years of Worry-Free Maintenance. In Ponda, we have 1BHK apartments in Raj Durga Heritage and in Raj Harmony we have 2BHK & 3BHK apartments offering the best in its class in the city. All our projects are a picture-perfect blend of splendour, luxury, quality, and affordability. We also have tie-ups with a range of banks for easy accessibility to home loans for buyers.
More than 1400 families have invested their life savings in homes in 23+ completed projects across Goa developed by Raj Housing over the last many years and have been living their happily-ever-afters there. Even in these trying times of COVID19, it is the best decision you can make considering safety & security for your family. As they say; every disruption is an opportunity in disguise. Grab yours!
Speak to the team at Raj Housing today, for the right advice to help you put your money on the best investment option. Call: +91-9763719962 | www.rajhousinggoa.com